Scholarships in SECAI
A main objective of SECAI is to support the next generation of AI talents by supporting excellent students, overcoming access barriers, and fostering the internationalization and diversification of the SECAI study courses at TU Dresden and Leipzig University.
Residency Scholarships
SECAI offers residency scholarships to support excellent students during their Master-level studies related to the topical focus of SECAI. The monthly grant consists of a scholarship rate of EUR 934. SECAI scholarships are primarily merit-based and will be reserved for excellent candidates. In addition, the selection committee will give due consideration to aspects of equal opportunities and life circumstances.
Eligibility: To be eligible to apply to a residency scholarship, students must meet all of the following criteria:
the content of their studies, chosen specialization, or topic of the project work planned under the scholarship is closely related to the research areas of SECAI,
they are students in an M.Sc. program, or students in a Diplom program where they have successfully completed the first two years of Diplom studies (Grundstudium),
they are students of TU Dresden or Leipzig University, or they are visiting a research group at TU Dresden or Leipzig University, and
they do not receive other scholarships or educational funding from public or private organizations.
Application: Interested students can submit their comprehensive application including a transcript of records showing their very good study performance, preferably via the TU Dresden SecureMail Portal https://securemail.tu-dresden.de by sending it to secai-office@tu-dresden.de.
The scholarship regulations regulates the details of the residency scholarships, e.g., eligibility criteria, the selection process, duration and extent of the funding.
Mobility Grants
Additionally, SECAI offers mobility grants to support students visiting international partners as well as students from partner universities visiting TU Dresden or University Leipzig. In particular, these support offers apply to other activities within SECAI, e.g., Research in Acadmic Projects for Students (RAPS) and Research in Industry Projects for Students (RIPS). Interested students can contact the Coordination Office in Dresden (secai-office@tu-dresden.de).
© Paolo Förster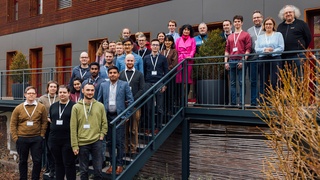 Photographer: Christian Hüller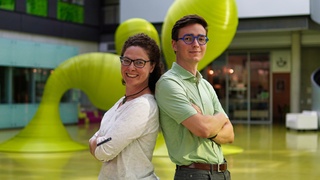 © Sebastian Seifert