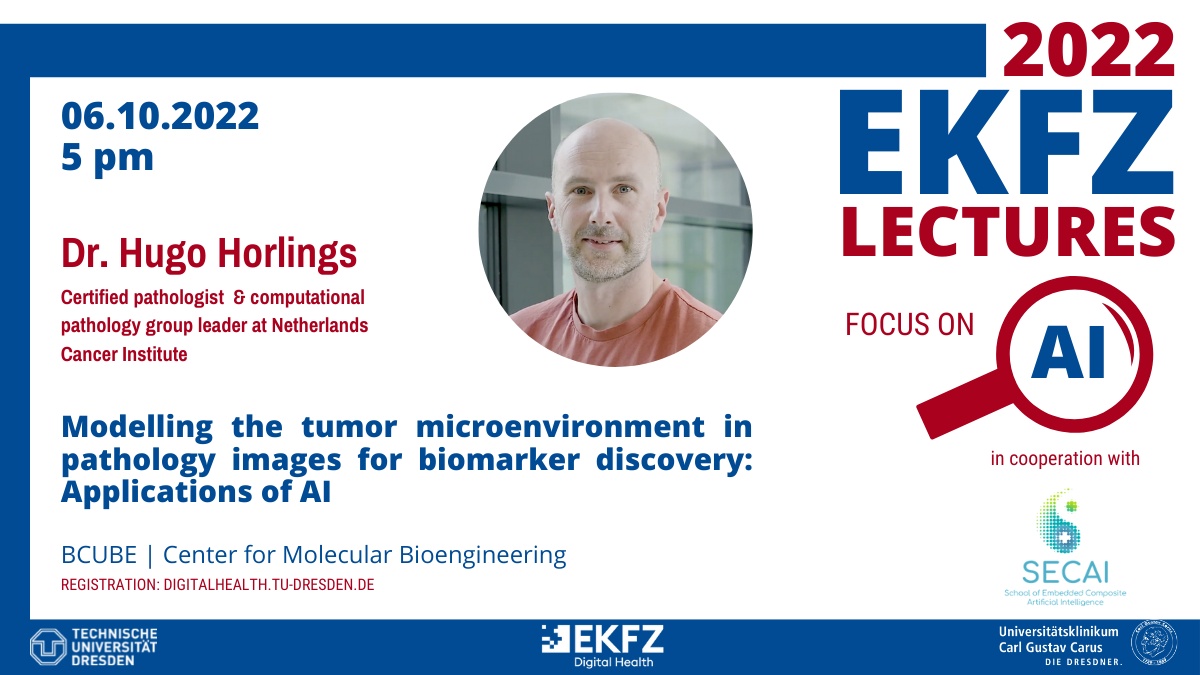 October 4, 2022
Lecture Series "EKFZ Lecture | Focus on AI" Welcomes Dr. Hugo Horlings
Modelling the tumor microenvironment in pathology images for biomarker discovery: Applications of AI
EKFZ | Lecture with Dr. Hugo Horlings
6th October 2022 | 5 pm | BCUBE Center for Molecular Bioengineering
This Thursday, the 6th of October, SECAI and EKFZ welcome Dr. Hugo Horlings as the next speaker of the lecture series "EKFZ Lecture | Focus on AI". The lecture series features medical experts presenting their latest results and research. Dr. Horlings will present his work on "Modelling the tumor microenvironment in pathology images for biomarker discovery: Applications of AI".
Hugo Horlings' research team at the Netherlands Cancer Institute focuses on the development of "Computational Pathology" approaches that combines clinical, pathology and genomics data with image analysis of the tumor to find the balance between over- and under-treatment of women's ovarian and breast cancer.
The lecture is also available online. Join the zoom meeting or visit EFKZ's website for further information and lectures.
© Paolo Förster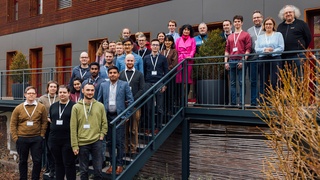 Photographer: Christian Hüller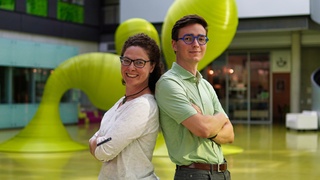 © Sebastian Seifert